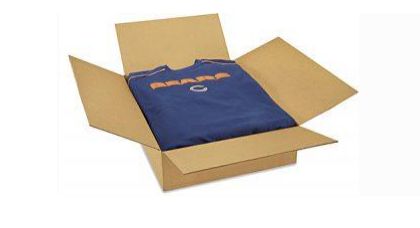 Although corrugated cardboard from Printed Corrugated Shipping Box Supplier isn't typically thought of when thinking of high-tech solutions, it was expressly created utilising cutting-edge manufacturing techniques.
Fluting, a paper design with an arching shape that fits between two liners, is used to make corrugated material. The intricate design is essential to guaranteeing the material can support a wide range of weights, provide moisture protection, and offer sustainable packaging alternatives.
These boxes are frequently used in a variety of industries and can be tailored to contain almost any item, from medicinal supplies to bulk food products. These cost-effective solutions are both recyclable and sustainable.
Continue reading to find out more about corrugated boxes' protective packing alternatives, customizable features, and affordable and environmentally friendly advantages.
Protective Packaging:
Corrugated boxes' physically sound shape offers a superior cushion for any product, keeping goods safe during long-distance shipment and frequent shipping and handling. While one layer of fluting is sandwiched between two liners in the most typical corrugated boxes, the size and thickness of corrugated boxes can vary depending on the level of protection and sturdiness needed.
Corrugated cardboard packaging from a Printed Corrugated Shipping Box Manufacturer, keeps fragile goods, safe and protected. Additionally, the corrugated material's ability to withstand tears helps to maintain the packaging's integrity and shield products from the elements.
Corrugated packaging guards against moisture and prevents food from rotting during travel for commodities like food products, which must resist lengthy shipping times and remain pristine upon delivery.
Custom Packaging:
Corrugated packaging cartons are excellent choices for the shipping, packaging, and storage requirements of any sector because of the many board kinds, weights, adhesives, coatings, and treatments, as well as flame resistance and static control properties.
Designs can provide simple constructions for complex problems, sophisticated packaging for more specialised demands, and folding into various forms and sizes to satisfy a wide range of packaging needs.
The ability to direct print onto the cartons with eye-catching, vibrant, and high-resolution graphics is just one of the many very customizable printing possibilities.
Corrugated boxes from a Printed Corrugated Shipping Box Manufacturer, are incredibly dependable packaging alternatives. This is for both residential and business applications since they can be tailored to match any product's specs and keep products secure.
Cost-Effective and Sustainable:
The cheapest cartons on the market are corrugated packing materials, which are affordable. This is owing to the materials' lightweight properties, which serve to keep shipping costs low, as well as the low cost of labour and the tools required to make and fill the boxes.
The low cost of the cartons is also a result of the versatility of corrugated boxes, which may be used for shipping, storage, and advertisement. Utilizing recyclable resources like recycled corrugated boxes and outdated newspapers, corrugated materials also offer environmentally beneficial packaging alternatives.
A lot of cartons can also be folded back up and kept for later use in residences, workplaces, and retail establishments.
You don't want to increase the weight and shipping costs of your large goods by putting them in bulky packaging if you create, sell, or transport them.
In this case, corrugated boxes work quite well because they are both strong and lightweight. Because they are lightweight, they are also quite practical for customers, especially if they aren't paid more for shipping and don't have to compromise the safety and calibre of their purchases.