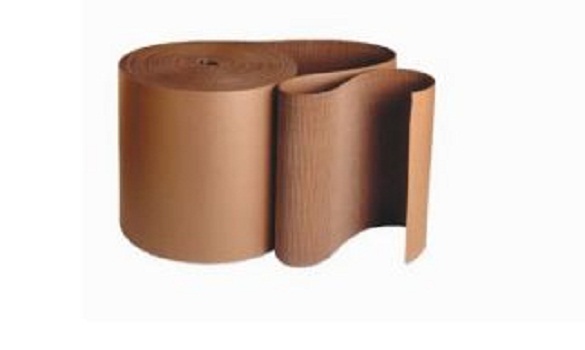 Corrugated rolls manufacturers from either paper or Cardboard are famous worldwide among companies and individuals. Commonly used within large organizations to ship bulk amounts of fragile items, corrugated cardboard protection is also implemented by individuals looking to ship or most delicate items.
What is a corrugated paper roll?
Basically, it is a roll of corrugated paper made especially to protect goods that may be prone to breakage. It is generally made up of corrugated flutes made on one side, with a flat surface on the other.
Corrugated roll sizes
Corrugated Cardboard is available in a variety of flute sizes. The usual sizes are A, B, C, E, and F. Corrugated paper rolls are usually available in sizes A to C, where C is the most common size for corrugated rolls and corrugated cardboard boxes.
What types of items can corrugated paper rolls help protect?
Corrugated paper is perfect for covering flat items such as
mirrors,
frames,
CDs,
china plates and
other things made from glass,
metal or other delicate materials
These may be prone to breakage. Simply wrap the paper/cardboard around the item, ensuring it is safe with no parts open. You may also require extra cushioning materials such as bubble wrap and loose-fill.
Other usefulness of corrugated paper rolls:
Corrugated paper rolls can also be crushed up and used for loose-fill/void fill. It's a versatile material that generally bunches well, making it the flawless gap filler if there is a need to packing goods tight in their container.
Benefits of corrugated paper rolls by supplier:
Protection of Goods
The protection provided by corrugated Cardboard is why so many organizations use corrugated paper for delivering products. Even solo wall boxes can protect their contents more than their thinner appearance might suggest.
Corrugated Cardboard Is Cost-Effective
Another important benefit of corrugated paper forex for businesses is its cost-effectiveness. Corrugated Cardboard is a very affordable material within the range of most organizations that need to ship items, particularly when purchased in bulk.
Sustainable Packaging
Corrugated paper is amongst the most eco-friendly packaging materials available. Boxes made from this category of paper can easily be folded away, making them easy for the recipients of deliveries to reuse.
Corrugated boxes Can Be Used to Package Items Big and Small.
Corrugated Cardboard is useful in many packaging situations, from shifting house products to posting laptops and packaging food products.
Ideal for Customization
Corrugated is also a perfect material for customization. It's a suitable base for various printing options, including lithographic, screen, and digital printing. Corrugated Paper Roll Suppliers help manufacturers make boxes in four different board colours. They provide a box printing service to make it easy for our customers to customize their boxes.
Where to get them?
Get it now from leading Corrugated Paper Roll Suppliers. It is simple and effortless to buy corrugated paper rolls online, as most manufacturers offer a range of sizes and affordable prices.
They owe the following benefits to the consumers.
• customization in sizes
• high rigidity
• best quality
• affordable pricing
• bulk supply
• ethical business practices